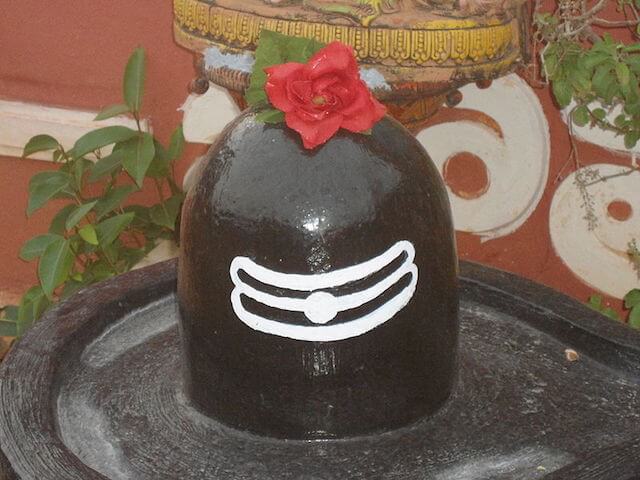 Lord Shiva said to be the destroyer in the Trinity. He is the one who plays an imperative role in the universe cycle by providing Moksha. And Shivratris auspicious nights are solely dedicated to the worship of Lord Shiva. Shivratri includes fasting, worshipping Lord Shiva, visiting temples and vigil overnight.
Shivratri is said to be highly auspicious in terms of paving the way to one's life towards spirituality and Lord Shiva's blessings in abundance. Shivratri falls month on a month i.e. there are two Shivratri which are considered as important as per Hindu rituals. One is Maha Shivratri and another is Shravan Shivratri.
Maha Shivratri Puja
Dedicated to Lord Shiva Maha Shivratri is the most awaited auspicious day as per Hindu calendar which seeks blessings of Lord Shiva and is the source of energy and spirituality.
On this day people perform puja at homes and temples respectively.
History of Maha Shivratri
According to Yogis Maha Shivratri is a day when Lord Shiva drank poison to save the world from getting demolished.  This day is stated in many Puranas like- Skanda Purana, Linga Purana, and Padma Purana. However these Purana's states different rituals and citings of the story all mention worshipping of Lord Shiva in the form of Lingam.
Every Purana has different descriptions of Maha Shivratri.
According to Shaivam Purana, this day is marked as Lord Shiva performing the delightful dance of creation, preservation, and destruction. Therefore devotees sing songs, chant mantras of Shiva and dance with enthusiasm as a symbol of Shiva's presence all over the place.
A legend states that offering Shiva's icon in the form of Lingam is an annual occasion by which you can get away from all your past sins and can restart your new spiritual life and thereby you will reach Kailasha. At last, you found emancipation.
Shiva's dance form has a historic significance and roots deep in medieval period which can be seen embedded on temples of Konark, Khajuraho, Pattadakal, Modhera, and Chidambaram. This dance is annually represented by many artists and this is the first god which is linked with this art. The god itself is stated as Natraj and his forms which artist present as worship is called Natyanjali or Natya Shastra.
How to Celebrate Maha Shivratri?
According to Garuda Purana, one should worship Lord Shiva a day before and keep fast during the day. According to Shiva Purana, one should offer lord shivs favorites Bel Patri, bhaang, marijuana leaves, dhatura, etc on Shivlinga after abhisheka.
There are many ways of celebrating Mahashivratri but the important one is to keep fast whole day and breaks on the next day after sunrise. After bathing and doing puja.
Ingredients of MahaShivratri Puja
Idol of Lord Shiva, chowki, mat, red cloth, Shiva lingam and a copper plate.
For abhisheka- Curd, honey, water, milk, sugar, ghee, and Panchamrita.
For puja- Sesame oil or ghee, cotton wicks, lamp, incense sticks, kumkum, tice, turmeric, sandalwood paste, vibhuti, fruits and sweets, bel patri, dhatura, ber, wheat grass, Kalasha, dhoop, water, ashta gandha, coconut, paan, supari, camphor and metal bell.
Mahashivratri Puja Vidhi
Take bath early and do puja preparations if puja is performed at home else visit temple early morning and keep fast.
Keep Shivalinga facing east and keep all the worship ingredients in front of the god.
Shivlinga should not be bigger than the thumb of the worshipper.
In the first morning, puja should be done as performed on regular basis like offering prayer, chanting mantra, shlokas etc.
Hymns should be chanted and puja should be performed according to the Prahars which may differ. So keep a check on timings.
On the first prahar of evening-
Gather all the items in front of Shivalinga and take a bronze or copper plate.
Light lamp, incense sticks, and offer flowers and fruits.
And chant mantra, shloka, Shiva Chalisa and do aarti.
After that chant a shloka "Shree Shivaya Namah" in the first prahar and offer water while chanting the mantra to the lord. Offer incense sticks, akshata, chandan, ghee lamp and naivedya one by one. Do not eat Prasad and then do an Abhisheka with sacred water and clean the idol with a cotton cloth and dispose of all offerings. Now offer Rudra-abhisheka and perform your daily work.
Second and Third prahar- follow the same puja procedure in both prahars and recite the following mantra
For Second prahar– "Shree Shankarai Namah," Shree SambhSada Shivaya Namah.
For third prahar– "Shree Maheshwaraay Namah".
Fourth and last prahar- The same procedure with the mantra "Shree Rudraya Namah".
For final worship and breaking fast. Offer prayers to the lord and do aarti. Present fresh prasad and distribute amongst all. Eat naivedya and food respectively.  Dispose of all the offerings under a tree or Plant.
Shravan Shivratri
This year Shravan Shivratri is on Friday, 09 August 2018 i.e. on Krishna Paksha Chaturdashi in the month of Shravan (Hindu Calendar month). Although puja can be performed whole day but the most auspicious time puja is between 11.51pm to 12.37pm. Jalabhishek on Shivlinga during this period is fruitful so perform this rite at given time and continue puja anytime on the day.
Legend of Shravan Shivratri
Shravana month totally is dedicated to Lord Shiva bhakti and pujan. Therefore this month Shivaratri is deemed fortunate and has a great significance in Hindu mythology.
There is legend which recites that gods and demons churned the ocean to pursue the nectar of immortality and when the ocean was churned the first Kalasha which came out was full of poison which already started to release scorching fumes and was enough to demolish the universe and no one was ready for its intake.
Importance of Shravana Shivratri
Then Lord Shiva to save mother earth drank whole fuming poison without a second thought which settled in his throat when Goddess Parvati touched lords neck due to which it became blue. This incident made a remarkable sentence in the Hindu mythology and lord was given a supreme name Neelakantha. This incident took place in the month of, therefore, the day became auspicious and thankfulness.
Rituals during Shravana Shivratri
Shivratri starts with the Jalabhishekha of lords Shivalinga and holy bath with milk, curd, sugar, honey, water, ghee etc. Shiva puja includes sandal paste, bel patri, dhatura, flowers, ber, kumkum, sweets, akshata, turmeric, fruits etc. Holy water dips are taken by devotees in places like Varanasi, Allahabad, Deogarh, Haridwar, Rishikesh etc and visit temples to offer prayers.
Fasting during Shravan Shivratri
Fasting during Shravan Shivratri is done to seek Lord Shiva's blessing solemnly. For that devotee have a single meal a day before Shravana Shivratri. On morning devotees bath and pray to god by taking Sankalpa stating that his whole day will be dedicated to lord's worship, chanting the mantra, fasting and meditating.
One should visit Shiva temples and worship Lord with meditating and reciting his names. Listen to Shiva Purana and stories of the glory of the lord.
The best way of fasting is to keep a Nirjala Vrat i.e. fasting without water. In the evening bath is taken and detailed puja is done with Aarti and then fast is open on next morning after sunrise with Prasad offered to the lord.
Shravan Shivratri Puja Vidhi (Procedure)
Shravan Shivratri puja is performed in homes too and before the day home is cleaned, decorated and made ready for puja. This puja is done at Shivratri night. Here is the detailed procedure to perform the ritual at home
Sprinkle Gangajal all around the house and yourself.
Light a lamp with ghee or sesame oil.
As per Hindu custom, first, you need to take a Sankalpa which includes chanting of name, place, tithi, gotra, nakshatra and other details of puja performer by stating that you are performing this puja and takes an oath that you will do it with all your heart to seek blessings of Lord Shiva.
Always start the Shravan puja with Ganpati puja. Make a turmeric idol of Lord Ganesha and welcome him by applying kumkum, turmeric, sandal paste, and akshata. Offer flowers and durba chant Ganesh mantra and offer sweets or Naivedyam and ask to surpass obstacles during the puja.
Make turmeric cone-shaped Form of Mata Gauri and offer red vermillion, akshata, turmeric, flowers, and fruits. Chant shlokas of Mata Gauri and ask her to bless your family and this puja. Prayers of Virbhadra, Kuber, Kartikeya, Nandishwara, Kartimukheya, and Serpa are optional otherwise start with Shiva pujan.
Take turmeric and rice in hand and meditate for two minutes on Lord Shiva and pray to him. Now leave the turmeric and rice in front or above of the Shivlinga.
The puja begins with giving a bath to Shivalinga with Gangajal and scented water known as Shuddhodhaka snanam. Then abhisheka of Linga is done with curd, milk, honey, rice, ghee, sugar, coconut water and Panchamrita. After completing Shuddodhaka snanam once again pure water abhisheka is done followed with Jalabhishekha that is continuously water dropping on the Shivlinga.
Offer vibhuti, gandha, vermillion and akshata to the lord. Decorate the Shivlinga with flowers and garland of flowers then offer bel patri, dhatura and ber. Then offer naivedyam to the god.
Light incense sticks and offer to the god. Thereafter light camphor and do aarti. Later meditate to god for two minutes and then do pradakshina.
Spend whole night chanting Mrityunjaya mantra and Om Namah Shivaya and listen Rudram and Yajurveda. Narrate legend stories of the lord and conclude puja with aarti and later prasad.
Shivaji Ki Aarti
Om jai Shiv Omkara, Om jai Shiv Omkara|
Bhramha, Vishnu, Sdashiva, adaghi dhara|| Om Jai…
Ekanana, chaturanna, panchana raje|
hansanan, gharurasna, vrishvahan saje|| Om Jai…
Do bhuj char chatur bhuj, das bhuj ati sohe|
teeno rupa nirakhta, trivuban jaan mohe|| Om Jai…
Akshamala vana-mala, rudra-mala dhari|
chandan mirga maad sohe, bhole shubh kari|| Om Jai…
Shwetambar, pitambar, bhagambar ange|
sankadik, bhramhadik, bhootadik sanghee| Om jai…
Kar Men Madhya Kamandalu Chakra Trishool dharta|
Jagkarta Dukha harta, Jag Palankarta|| Om Jai…
Brahma, Vishnu, Sadashiv, Janat Aviveka|
Pranvakshar Ke Madhye, Yah Tinon Eka|| Om Jai…
Trigun Swamiji Ki Aarti Jo Koi Nar Gave|
Kahat Shivanand Swami, Manvanchhit Phal Pave|| Om Jai…
IIOm Namah Shivaya॥
Shivaji Important Shlokas
॥– Om Tryambakam Yajamahe Sugandhim Pushti-Vardhanam
Urvarukamiva Bandhanan Mrityormukshiya Mamritat॥
॥ Om Tatpurushaya Vidmahe Mahadevaya Dhimahi
Tanno Rudrah Prachodayat॥
"Kailaasarana Shiva Chandramouli
Phaneendra Maathaa Mukutee Zalaalee
Kaarunya Sindhu Bhava Dukha Haaree
Thujaveena Shambho Maja Kona Taaree"
"Aum Trayambakam Yajaamahey
Sugandhim Pusti Vardhanam
Urvaarukamiva Bandhanaath
Mrutyor Muksheeya Maamritaat"
"Gauri Vallabha Kaamaarey
Kaala Koota Vishaasana
Maam Uddhhare Padambhoje
Tripura Agnyata Kaantaka"
"Mrutyunjayaaya Rudraaya
Neelakantaaya Shambhave
Amriteshaaya Sarvaaya
Mahadevaaya Te Namaha"
"Vande Deva Umaa Pathim Suragurum
Vande Jagat Kaaranam
Vande Pannaga Bhooshanam Mruga Dharam
Vande Pashoonam Pathim
Vande Soorya Shashanka Vahni Nayanam
Vande Mukunda Priyam
Vande Bhakta Jana Ashrayam Cha Varadam
Vande Shiva Shankaram"
This was all about Shivratri Puja. If you are facing any issues in life or want to add-on to the good days, we recommend you offer a Puja.